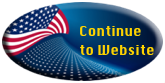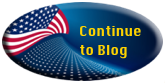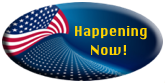 Marissa DeFranco's Bid to Unseat Rep. Tierney
NECN Broadside the News with Jim Braude
August 20, 2014
Marissa DeFranco doesn't mince words - and it showed when she confronted Representative John Tierney in a debate in Massachusetts' 6th District primary for Congress.
DeFranco, who practices immigration law in Middleton, said the Democratic party may be standing by Tierney, but she's gaining support from women's groups. "This is interesting because they go around the country saying that when women succeed, America succeeds, is the mantra of Nancy Pelosi, so they can't have it both ways," she said.
Watch the video for the complete interview.
---
Marisa's New Ad
---
2014 Candidate for Congress committed to Women's Rights
Washington, DC – Washington, D.C. – The National Women's Political Caucus (NWPC) proudly endorses Marisa DeFranco as Representative for Massachusetts' Sixth District. DeFranco is a passionate leader who is looking to create reforms and ensure women's rights in Congress.
Female Dem candidate: Democrats waging war on women